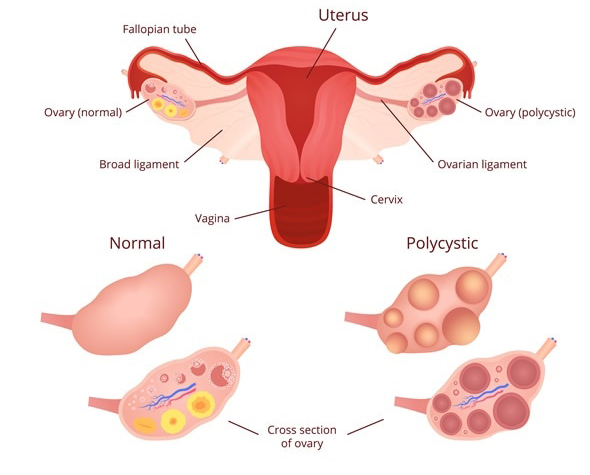 The Polycystic Ovary Syndrome Associated with Morbid Obesity May Resolve after Weight Loss Induced Bariatric Surgery
Bariatric Surgery improves signs and symptoms of polycystic ovary syndrome (PCOS) which has an effect on fertility including anovulation (the ovary fasting to release eggs) hormonal changes and libido
Bariatric surgery is associated with higher success rates of assisted conception including IVF TVT/TVT-O Continence Surgery.
Aside from providing for the first time evidence for a very frequent association of morbid obesity with PCOS, data strongly suggest that the sustained and marked weight loss achieved after bariatric surgery leads to the almost complete resolution of PCOS in these women, such as occurs with other components of the metabolic syndrome. First all PCOS patients recovered regular and/or ovulatory menstrual cycle after weight loss. Second, this was paralleled by a marked improvement in the indexes of insulin resistance evaluated, which returned to the reference range for the lean premenopausal population. Finally hirsutism improved, and serum androgeon concentration returned to the reference range in almost all patients. Therefore the diagnosis of PCOS could not be sustained in any of these patients after bariatric surgery.
Obesity is notoriously difficult to manage. Diet, behaviour therapy, exercise and medication have traditionally been used to get modest results additionally weight region is a common problem. Surgery provides a good option for prolonged sustained weight loss.